ORNAMENTAL GARDEN LIGHTING
Creating bespoke and beautiful garden lighting designs to enhance your home
Creative garden lighting offers a wonderful opportunity to extend your existing living space to include the outdoors – whether it is merely by creating a radically different view from your windows at night – or by highlighting certain features of your garden for pleasure or entertaining. Where daylight illuminates everything (including unsightly sheds), a professionally lit garden can enhance and complement the special areas of your garden, leaving other areas in darkness or shadow. Well-designed garden lighting also offers clients the additional benefit of increased security for their home, regardless of size or location.
Effective garden or landscape lighting offers a great opportunity to enhance the enjoyment and value of both residential and commercial properties. It can transform outdoor areas into additional living space in the evening and can add a magical view of the landscape through the windows of your home. Professional lighting can transform an exterior space by altering its appearance to create a different atmosphere, a dramatic effect, or to highlight a specific architectural feature.
The team at Ornamental Garden Lighting believes that good lighting design is only achieved by listening carefully to clients and then working closely with them throughout the entire installation process to create outdoor areas of serenity, drama and increased safety. ogl offers a full range of services that can be tailored to meet your individual requirements.
I just wanted to thank you and all of the OGL team for the excellent project recently completed for us.  
The design was first class, the equipment recommendations spot on and the ultimate effect beyond what we could have imagined!  In particular, we appreciated the way in which work was delivered to schedule, with plenty of notice and the flexibility in adapting the design as the project unfolded.  
The on-site team were tidy, courteous and expert in their execution. And Mike's personal involvement every step of the way was also invaluable – liaising with multiple parties, overviewing operations, exploring options and offering excellent advice based on deep experience.  
Thank you again for a great project and best regards
Dr Steve Flynn
BP Global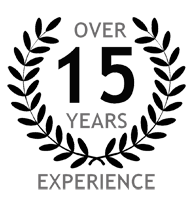 Modern Garden in Gerrards Cross
jason-jj
2023-06-01T09:13:21+01:00
Photographs © Ornamental Garden Lighting Limited. All Rights Reserved